Automated Sales Inventory Manager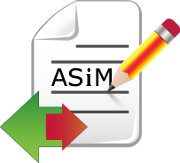 ASiM®
is a networked Point of Sales (POS) and stock management software that is ideal for SMEs with multiple locations (e.g. sales counters, stores, shops, or warehouses), field sales (e.g. direct sales agents, or sales-vans) or roving managers (managers or executives constantly on-the-move).

Scroll down
to read Common problems that ASiM has solved for Our Clients.
FEATURES OF ASiM
Networked Point of Sales (POS) and inventory manager for multiple locations and field sales, including automated invoicing and receipting in the field, stock takes, and stock transfers.
Automatically reconcile sales, stock, and cash positions.
Use mobile phone, tablet or PC.
Access real-time reports "Anywhere, Anytime" in the world.
Uninterrupted performance in areas with unreliable power or internet,Superior to Web-based or PC-only Solutions.
Automatic backups, "never lose data"
Built-in controls, including authentication procedures and permanent audit trail.
Free phone and online support.
Enhanced transparency, accountability, and control
ASIM Benefits: Common Problems that ASiM has solved for our clients
Information Management :
It takes me too much time and money to get information about my businesses performance – too many phone calls, too much paper work, too much manual work, too much traveling
Management of multiple locations :
I need help managing multiple locations that are across town, throughout the country, and abroad. The locations include various stores, points of sale, branches, and sales vans.
Managing a business remotely :
I am often off-site, away from my business yet I need to know how it's performing.
Management of cash/credit, sales, and stock positions:
1. My salesmen sometimes sell items for the wrong price
2. My salesmen sometimes forget who they sold to on credit
3. My salesmen forget to collect debts
4. I want to know how much stock my salesmen should have
5. Reconciling sales, stock, and cash positions takes too much of my time
6. I discover reconciliation problems too late and I lose money and stock
7. It takes me too long to collect debts; sometimes they're so old I cannot collect them.
Customer management:
I want to know who my customers are.
Performance management:
I want to know how each of my salesmen are performing.
Management of field transactions (e.g. direct sales agents, sales vans, traveling salesmen):
1. I want to make sure that my field salesmen sell items at the correct price
2. I want field sales transactions printed out on a receipt or invoice on the spot
3. I want reports on field sales transactions.

Back to Top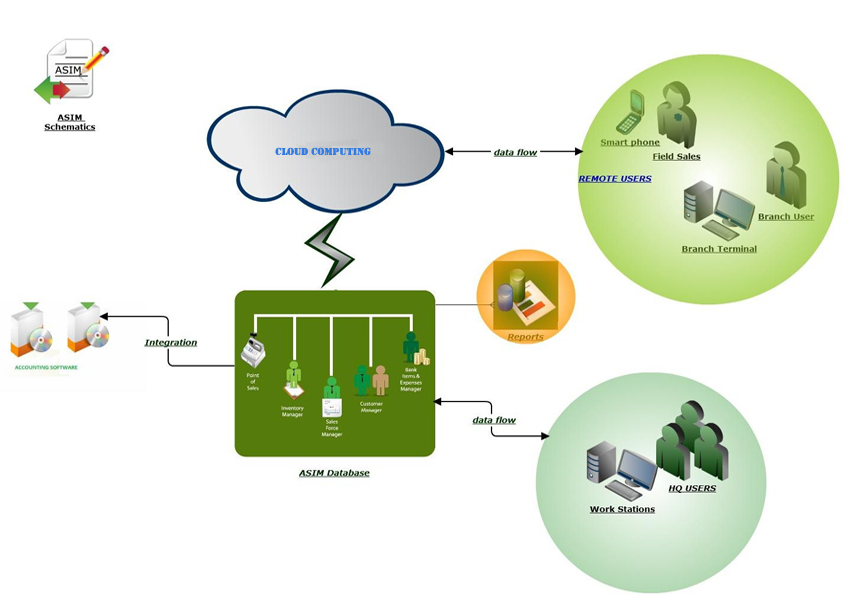 Click to enlarge
Get ASiM now
Boost the efficieny of your business by filling out the form below and we shall get back to you with information on how to acquire our software.